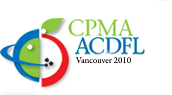 Tuesday, December 05, 2023 | 2:08:07 PM

Visit us at the next Agriculture or Farming Equipment Show nearest you!
---
Welcome to Agrabest!
We at Agra-Best are committed to producing the highest quality broccoli and cauliflower harvesting and production equipment in the industry. Our machines are custom built to your needs and are designed to deliver convenience and cut consistency. The design is also key to reducing cross contamination and will reduce labor by 60%.
In these difficult economic times, there is no better time than now to automate and take advantage of significant cost savings through better efficiency and labor reduction with Pop A Top™.
Contact us today for more information!
---
We now have video of our equipment in action. Please click on the approriate
link below to see how our equipment works.
3-in-1 floretting and coring system